The 2-day training course with Clustervision was very informative. The training covered all aspects of Viper from layout of racks to containers and start up and shutdown procedures and helpfully answered any questions we had.
The usage of Viper continues to increase month on month with a record 1.9 million core hours used last month. I was pleased to add my first user to Viper earlier this month. I also conducted training for postgraduate's students in engineering explaining how to connect, navigate and submit jobs to Viper.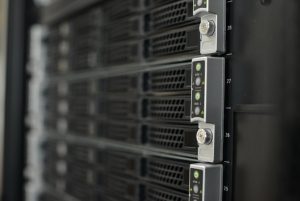 Earlier this month I helped a user who was trying to run simulations using Ansys Fluent, he was having trouble with the new Omnipath interconnect. Having never used Fluent before, this task provided quite the challenge for me, understanding what the input and output files were supposed to be was just one of the hurdles I jumped! However, I have found the diversity of topics needing attention is a great benefit of working on Viper
I was pleased to be involved in designing the structure for the new Viper forum, that went live on the 16th of November, allowing users to interact and share their experiences using Viper.
This month the whole ICT department undertook 'Race to Results Service Management Simulation' The training consisted of applying ITIL lifecycle concepts to a Formula 1 race. I was a 'Race engineer' recording issues and reporting them to the service desk. Managing the 'race' was frantic and involved a lot of running around! But by the third and final race, everyone could see improvement in the team due to our combined efforts. We now had a better understanding of how to solve issues as they arose and a better appreciation of the differing roles in the IT department.
I was fortunate to be one of the team members who attended Computing insight UK in Manchester, conference, highlighting the various ways high performance computing, data-centric and cognitive technologies are accelerating research.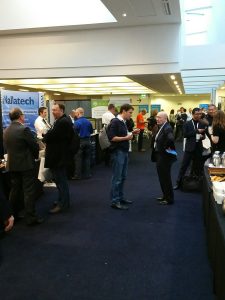 It was excellent meeting people from the world of HPC, and visiting the many booths from world leading HPC companies.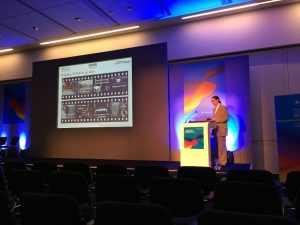 I attended many interesting presentations. Our very own Dr David Benoit from the University of Hull presented on Accelerator- enabled quantum chemistry and Viper, which was well received. The audience, asked many questions regarding Viper's use of containers. I enjoyed Professor Martyn Guest's presentation on Application Performance on Multi-Core Processors, which went into detail benchmarking the differences between Intel processor architectures, Omni-Path and Infniband interconnect and Intel vs IBM. Mark Thomas of Red Oak Consulting presented 'Confessions of an HPC Project Manager' highlighting the pitfalls of HPC projects and how to ensure projects are a success, was very enlightening and entertaining. I also enjoyed Craig Petrie from Nallatech's presentation on FPGAs on the growing usage and performance benefits over GPUs.
There was much to see and do, it was a long and jam packed day.I enjoyed the conference and the chicken curry provided was much appreciated too!
Overall December has been quite a hectic month where I have gained a fair amount of knowledge and had fun too.
Wishing everyone a happy holiday